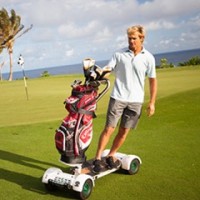 TETHEROW RESORT HOSTS FIRST-EVER GOLFBOARD-ONLY GOLF TOURNAMENT WITH BIG WAVE SURFER AND GOLFBOARD
CO-FOUNDER, LAIRD HAMILTON
WHAT: A golf tournament will be held at Tetherow Resort in which all golfers will cast aside golf carts and use GolfBoards.
WHO: Laird Hamilton, big waver surfer and one of the co-founders of GolfBoards, will participate in the event, which is open to the public.
WHEN: Friday, May 29, 2015 and Saturday, May 30, 2015
WHERE: Tetherow Resort, 61234 Skyline Ranch Rd, Bend.
If you see local news happen, call the Horizon Broadcasting Group News Tip Hotline at 541-323-NEWS, or email us.