MyCentralOregon.com is powered by the KBNW Radio News team.  We bring you the latest local, regional, national and world news using the resources of the KBNW Newsroom, the ABC Radio Network, The Wall Street Journal and Accuweather.
Join the KBNW News team weekdays on FM News Radio 104.5/1340 KBNW.
KBNW NEWS TEAM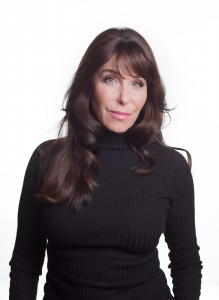 Lisa Carton
Lisa Carton is an award winning broadcast and print journalist who began her career in the San Francisco Bay area covering local as well as national stories. Working as both reporter and anchor in television and radio news, Lisa's work in included KTVU, KRON, and CNET TV. She covered business to technology, breaking news, as well as her award-winning feature stories. From San Francisco, Lisa joined FOX News Radio in New York as an anchor and national correspondent where she covered Wall Street, specifically on the floor of the NYSE, interviewing top CEO's and deal makers of Fortune 500 companies. Away from Broad and Wall, Lisa brought her unique reporting style to the network, covering the national catastrophe Hurricane Katrina, appearing on The O'Reilly Factor. She also spent several years criss-crossing the country where she could be found on the trail of Natalie Holloway, uncovering The Balco steroid scandal, "live" field coverage of two Super Bowls, and watching the tragedy of Virginia Tech unfold. One of Lisa's most memorable assignments…covering the history-making race for The White House 2008. Hollywood celebrities have also sat down with her, including Academy Award Winners Paul Newman, Mira Sorvino, Patricia Neal, actor/comic Denis Leary, and the most feared chef on TV, Gordon Ramsey. Lisa and her family made a conscious decision to embrace a better quality of life and "slow it down a bit", so they packed up the truck and moved to beautiful Bend, where nature is at her doorstep, and has a bit more time to enjoy it! In her spare time, Lisa also volunteers her time helping causes become more visible. She's an avid skier, cyclist and runner, and enjoys any outdoor adventure.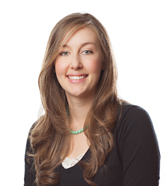 Lauren Green
Lauren Green began her radio career while studying journalism at Northwestern State University of Louisiana. Fifteen hundred miles and a few years later, Lauren was spearheading the production department at Wyoming's largest radio network. Lauren joined the KBNW News team in 2014, and can also be heard on Rock & Roll's Greatest Hits 105.7 KQAK.  She also serves as Digital Media Director for Horizon Broadcasting Group.