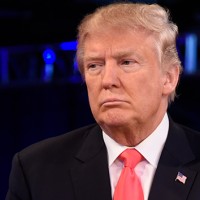 ABC News(WASHINGTON) — Donald Trump tweeted Thursday morning that U.S. intelligence chief James Clapper telephoned him Wednesday to "denounce the false and fictitious report" alleging that Russia had compromising material on the president-elect.
But the characterization by Trump seemingly conflicts with an earlier statement in which Clapper, the director of National Intelligence, said the intelligence community "has not made any judgment" on the reliability of the information it has seen.
"Made up, phony facts. Too bad!" Trump wrote on Twitter Thursday.
James Clapper called me yesterday to denounce the false and fictitious report that was illegally circulated. Made up, phony facts.Too bad!

— Donald J. Trump (@realDonaldTrump) January 12, 2017
Clapper said he spoke to Trump Wednesday night about the allegations, explaining that officials had an "obligation" to let policymakers know about it despite the claims being unsubstantiated.
The document, which alleged that Trump had been compromised by the Russian government, has sparked a firestorm and condemnation from Trump, who called it "fake news" and "nonsense."
Clapper said that he "expressed my profound dismay at the leaks that have been appearing in the press," but maintained that since the document was not a "U.S. intelligence community product…I do not believe the leaks came from within the IC."
Trump railed against the intelligence community in a tweet earlier Wednesday, suggesting that the IC "allowed" the document to leak.
Intelligence agencies should never have allowed this fake news to "leak" into the public. One last shot at me.Are we living in Nazi Germany?

— Donald J. Trump (@realDonaldTrump) January 11, 2017
Instead, Clapper said it is a "private security company document" that was widely circulated among the media, members of Congress and their staff in the run-up to the election.
Federal officials told ABC News that a respected former British spy hired by Democratic operatives gathered the information, which included allegations that Trump aides held meetings with Russian agents.
"The IC has not made any judgment that the information in this document is reliable, and we did not rely upon it in any way for our conclusions," Clapper said in his statement. "However, part of our obligation is to ensure that policymakers are provided with the fullest possible picture of any matters that might affect national security."
Michael Cohen, a lawyer for Trump, was named in the documents as meeting with the Russians in Prague in August 2016, but he said he has never been to the city in his life.
"A thing like that should have never been written, it should never been had, and it should certainly never have been released," Trump said during his news conference Wednesday.
The president-elect has had a rocky relationship with the intelligence community, specifically regarding the IC's assessment that Russia had hacked the Democratic National Committee during the presidential election.
Trump conceded Wednesday that Russia was probably responsible for the hacking after casting doubt on the IC's assessment.
Copyright © 2017, ABC Radio. All rights reserved.