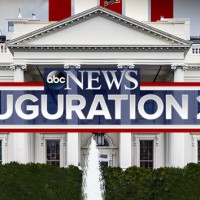 iStock/Thinkstock(WASHINGTON) — Vice President-elect Mike Pence said that the transition team finished their job "on schedule and under budget," borrowing a line that President-elect Donald Trump has used in discussing his real estate projects.
"We will actually return some 20 percent of taxpayer funding back to the U.S. Treasury," Pence said.
Pence thanked supporters and members of the transition team for getting as many jobs in place as they could ahead of the inauguration.
"We focused … on a Day 1, a Day 100 and a Day 200 action plan" in an effort to put "the president-elect's promises into action," Pence said.
Incoming press secretary Sean Spicer said "we're ready to go at 12:01 tomorrow" — referring to Trump's swearing in on Friday at noon.
Spicer was questioned about the diversity in the incoming Cabinet, as the finalized list of nominees makes it the first from 1980 not to include a Latino individual.
Spicer said that diversity is "not just about skin color and ethnic heritage" but also "diversity of thinking." He named Dr. Ben Carson, Elaine Chao and South Carolina Gov. Nikki Haley — the three non-white members of Trump's Cabinet-level picks — as examples of diversity in the Cabinet.
"If you look at the totality of the people that he's meeting with, the people that he's bringing in … [the Trump administration is] probably something to hold up second to none" in terms of diversity, Spicer said.
"The number one thing America should focus on is, is he hiring the best and the brightest?" Spicer said.
Spicer also gave an update ahead of the inauguration festivities, saying that the excitement surrounding the day "is infectious."
Spicer said Trump "continues to make edits and additions" to his inaugural speech. He also confirmed that Trump plans to attend a leadership luncheon at the Trump hotel in D.C., which will also be attended by his incoming Chief of Staff Reince Priebus, Tom Barrack, the chair of the Presidential Inaugural Committee, and Senate Majority Leader Mitch McConnell, among others.
Inauguration festivities officially begin later Thursday and Trump's formal swearing in will be held at noon Friday.
Copyright © 2017, ABC Radio. All rights reserved.