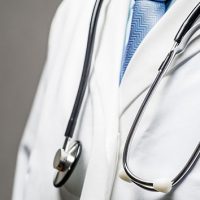 iStock/Thinkstock(NEW YORK) — Two New York City toddlers ingested drugs and were revived with Narcan in unrelated instances that occurred hours apart in the Bronx.
Edgardo Rodriguez, 20, was charged with reckless endangerment and endangering the welfare of a child after his 1-year-old daughter ingested heroin Saturday morning, police said.
According to the criminal complaint, Rodriguez told police, "I was using heroin in the bed before my kids laid down. My kids were there. Some of it spilled onto the bed. It made a mess. I went to sleep. I don't know how my daughter got in contact with the residue on the bed because I was high."
Hours later, Rodriguez and his mother noticed that the child was having difficulty breathing, according to police. She was taken to St. Barnabas Hospital and was administered three doses of Naloxone and placed on a Narcan drip. The 1-year-old has been transferred to Montefiore Medical Center, where she's in the Pediatric Intensive Care Unit.
In a second unrelated incident last Friday night, a mother and father were walking with their 18-month-old daughter in the Bronx when the girl picked up a small bag with an unknown substance and ate it, police said. The father wiped the substance from her mouth; moments later, she turned a "greenish hue," police said. The little girl had a seizure and was rushed to a hospital, where she was given two shots of Narcan, police said.
The New York City Administration for Children's Services (ACS) said in a statement, "The safety and well-being of New York City's children is our top priority. ACS and NYPD are actively investigating the events surrounding this incident."

Copyright © 2017, ABC Radio. All rights reserved.