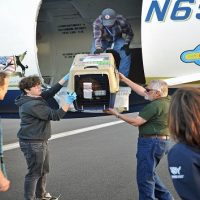 Dogs that were going to be turned into food end up in Bend.
The Humane Society of Central Oregon now has five dogs rescued from a South Korean dog meat farm.
They're part of Humane Society International's program to get rid of the dog meat industry in South Korea.
The organization works with farmers who want to get out of the industry.