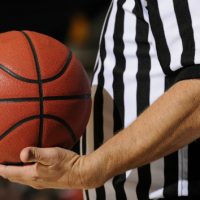 The Oregon State Beavers Men's Basketball Team beat USC 79-74 in overtime last night.
Oregon State hosts UCLA Sunday at seven.
You can hear that game on AM 690 and 96.9 FM, KRCO.
The Bruins beat the Oregon Ducks 87-84 last night, also in overtime.
Oregon takes on the Trojans Sunday at 5:00.