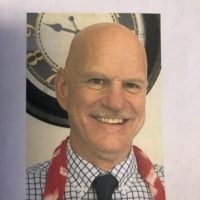 ((*UPDATE**))
On February 11th, 2019 at about 2:00 PM, The Deschutes County Search and Rescue deployed a team of 27 searchers and Sheriff's Office personnel to assist the Bend Police Department with this ongoing missing person's investigation. After approximately 2 ½ hours of searching, two human scent K-9 teams and another searcher began checking the area of Cooley Rd. and NE 18th St. Upon a search of the area, these searchers located a deceased male within a large hole in an area that was under construction. The male was mostly covered with snow. Investigators determined the male was John Love. Bend PD investigators are working with the Deschutes County District Attorney's Office and the Medical Examiner's Office to determine the cause of death. John Love's next-of-kin have been notified. \
((*Original Story*))
On February 9th, 2019 John Love was reported as a missing person to the Bend Police Department by a family member.
Bend PD investigators learned through the investigation that a cab driver had dropped Love off in front of his residence on St. Cloud Ct. on February 6th between 2:30 AM and 3:30 AM.
Love has not been seen or heard from since that time. Love was last seen wearing a green jacket, blue jeans and tennis shoes.
John love is a retired Bend Firefighter. Bend Police investigators are requesting anyone with information related to John Love's whereabouts call (541)693-6911.