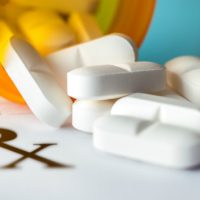 300 members of Oregon's addiction recovery community, from all 30 Oregon Senate districts, will meet with legislators to demand more action on preventing addiction and increasing access to recovery.
A noon rally (Thursday, March 14) on the steps will feature legislators from both political parties as well as multiple people in recovery telling their stories.
Oregon Recovers is a coalition of people in recovery, drug and alcohol counselors and treatment providers who are advocating to transform Oregon's fractured addiction recovery system into a recovery-based, continuum-of-care that recognizes addiction as a chronic disease requiring a lifetime of attention.
Oregon has the 4th highest Addiction rate (9.2%).