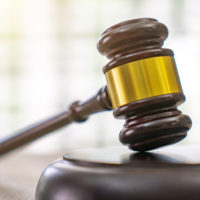 (NEW YORK) — The World Cup ended in December with Argentina's dramatic victory over France in Qatar.
The focus of international soccer will turn on Tuesday to a federal courtroom in Brooklyn, New York, where FIFA faces a new chapter in its unyielding corruption scandal.
Two former executives of 21st Century Fox, Carlos Martinez and Hernan López, are standing trial along with a Buenos Aires-based sports marketing company, Full Play Group.
Fox, the network that broadcast the World Cup in the United States, is not on trial but two of its former executives have been accused of wire fraud, wire fraud conspiracy and money laundering conspiracy in connection with their alleged participation in a scheme to pay bribes to soccer officials to secure the lucrative broadcasting rights to the Copa Libertadores and other club team events.
If convicted, López and Martínez face up to 20 years in prison.
The charges alleged that at various times between 2005 and 2015, the defendants agreed to pay, paid and facilitated the payment and concealment of annual bribe and kickback payments to certain high-ranking CONMEBOL officials in exchange for the officials' award of commercial broadcast rights to T&T Sports Marketing Ltd., an entity owned by a Fox subsidiary and Torneos.
This is the second trial to come from the Justice Department's sweeping investigation into FIFA that began nearly a decade ago.
Twenty-seven defendants have pleaded guilty. Two defendants were convicted at trial. Four corporations pleaded guilty and two other corporations entered into deferred prosecution agreements with the U.S. Attorney's office for the Eastern District of New York.
Copyright © 2023, ABC Audio. All rights reserved.