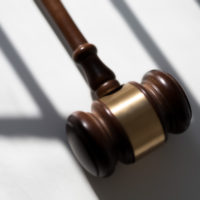 (WASHINGTON) — A Washington, D.C., jury on Monday convicted four more members of the far-right Oath Keepers militia group for engaging in a seditious conspiracy to stop the certification of President Joe Biden's election victory on Jan. 6, 2021.
Roberto Minuta, Joseph Hackett, David Moerschel and Edward Vallejo were the second set of individuals associated with the Oath Keepers to be convicted in connection with the insurrection.
All four men were found guilty of conspiring to disrupt the electoral college certification, preventing a member of Congress from discharging their duties and conspiring and obstructing an official proceeding.
The group's leader, Stewart Rhodes, was convicted of seditious conspiracy along with another associate in November.
Three other members were found not guilty of seditious conspiracy in that trial, but were found guilty on a host of other felony charges connected to their actions around the Jan. 6 attack.
The Civil War-era sedition charge was rarely brought in the U.S. until Jan. 6 and carries a maximum penalty of 20 years in prison.
Members of the group have maintained their innocence throughout the trials and have vowed to continue fighting the judgments against them.
The jury's decision is the latest victory for the Justice Department, which has brought cases against more than 900 defendants in connection with the Jan. 6 assault over the past two years.
The jury returned a mixed verdict on charges the defendants wiped cellphone evidence to throw off investigators, acquitting Minuta and Moerschel on those charges.
While he was never accused of being at the Capitol on Jan 6., prosecutors alleged that Vallejo was "on standby" at a nearby Virginia hotel waiting for the orders from Rhodes to bring firearms into the city. Vallejo and another member discussed the possibility of "armed conflict" and "guerilla war" on a podcast the morning of Jan. 6, according to evidence produced by prosecutors.
Defense attorneys stressed that those who amassed a cache of firearms at the Virginia hotel were mindful of Washington's strict gun laws and were merely exercising their rights in self-defense.
Hackett and Moerschel were seen in images as part of the now-infamous military style "stack" formation of Oath Keepers who moved throughout the mob together during the riot.
Minuta was previously been identified as having served as a bodyguard for Donald Trump adviser Roger Stone on Jan. 6 before he and another member of the Oath Keepers rushed to the Capitol in a golf cart to join other members of the militia.
Copyright © 2023, ABC Audio. All rights reserved.