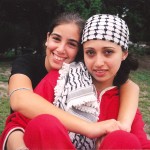 COCC HOSTS 'SEASON OF NONVIOLENCE' FILM*
Bend, Ore. – As part of its King, Gandhi, Chavez and Mankiller Season of Nonviolence, Central Oregon Community College is hosting a screening of the film, "My So-Called Enemy" from 4 to 6 p.m. on Thursday, Jan. 29, in Hitchcock Auditorium in Pioneer Hall on the Bend Campus. The event is free and open to the public.
This award-winning film focuses on the encounters of Palestinian and Israeli teenagers who attended a women's leadership program called Building Bridges for Peace in upstate New York. The film recounts the experiences of six of the program participants and asked them to reflect on how they reconciled their transformative experience at the camp with their realities back at home in the Middle East.
Following the film, Jessica Hammerman, assistant professor of history at COCC, will facilitate a discussion. The event is co-sponsored by COCC's Jewish Student Club. For information, call 541-383-7412.
In advance of college events, persons needing accommodation or transportation because of a physical or mobility disability, contact Joe Viola: 541-383-7775. For accommodation because of other disability such as hearing impairment, contact Anne Jenkins: 541-383-7743.
If you see local news happen, call the Horizon Broadcasting Group News Tip Hotline at 541-323-NEWS, or email us.