Salem, Ore. – A spokesman for a non-profit pro vaping group is fighting the bill that just passed in the house that outlaws e-cigarettes to minors. Gregory Conley with the American Vaping Association tells KBNW News that people will still use e-cigarettes, they'll just go elsewhere instead of Oregon.
"This will be very bad for stores not just competing with out of state retailers, but internet retailers.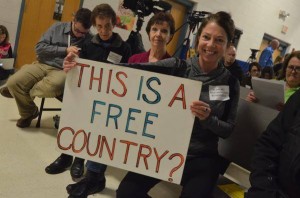 He explains that it was a "Frankenstein bill" that combined the good goal of banning sales to minors – with a more restrictive idea to add vaping to the Clean Air Act. He says in prior sessions lawmakers were considering separate bills on ecigarettes.
"Pushed back against that clean bill (a bill with just one topic) Now, we have this Frankenstein bill, with one aspect that everyone supports – which is banning the sale to minors- with this but also has the element that should be considered separately, which is taking away the ability of Oregon Business owners to decide whether they want to allow the use of a smoke free product on their property."
The House bill passed on Monday with a 56 to 2 vote and now moves to the Senate.
If passed, Oregon would become just the 4th state to ban vaping the same way that cigarette smoking is controlled.
If you see local news happen, call the Horizon Broadcasting Group News Tip Hotline at 541-323-NEWS, or email us.