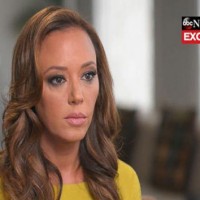 ABC News(NEW YORK) — Leah Remini reflects on her departure from the Church of Scientology in an ABC News 20/20 interview airing Friday at 10 p.m. Eastern time.
She says it was not an easy decision to make. "The decision to leave is you are giving up everything you have ever known and everything you have worked for your whole life," the former King of Queens star explains.
Looking back at how her mother brought her into the faith as a child, Remini recalls, "Because Scientologists view children as spiritual beings, you're not treated as a kid — so you're given a lot of responsibility — your ego becomes extremely inflated."
The actress also details her 30-year association with the Church in her new memoir, Troublemaker: Surviving Hollywood and Scientology.
Copyright © 2015, ABC Radio. All rights reserved.