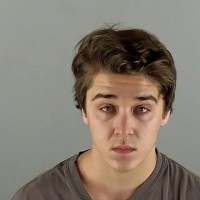 BEND, Ore. – The Central Oregon Drug Enforcement team arrested a 19-year-old Bend man Wednesday evening in the Old Mill District and subsequently executed a search warrant that yielded the seizure of drugs and an illegally obtained firearm.
Christopher Charles Deck was taken into custody near Jimmy John's restaurant without incident. The CODE team followed up the arrest with a search warrant that led to the recovery of a 9mm handgun, more than 700 Xanax pills, digital scales, packaging material, and US currency.
In late January, CODE detectives learned Deck had obtained a handgun from a local firearm retailer utilizing a third person that made a legal purchase.
This third person then unlawfully transferred the gun to Deck. Deck is not 21 years of age, which is the minimum age required to legally purchase a handgun. During the investigation, CODE detectives also determined Deck was distributing large amounts of Xanax pills in the Central Oregon area.
Xanax, also known as Alprazolam, is a Schedule IV controlled substance. The drug is a Central Nervous System depressant utilized to treat anxiety and panic disorders. Dependence, addiction, and overdose are associated with abuse of the drug.
Deck was lodged at the Deschutes County Jail and charged with Firearm Transfers by Unlicensed Persons, Delivery of a Schedule IV Controlled Substance, and Possession of a Schedule IV Controlled Substance.
The Bureau of Alcohol, Tobacco and Firearms provided assistance to CODE Detectives during the investigation.