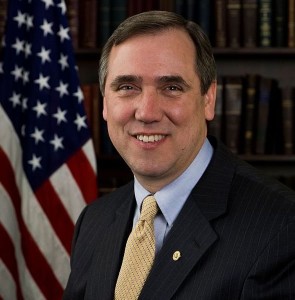 WASHINGTON, DC — Senator Jeff Merkley is cosponsoring a new bill that would deny employers the right to exclude coverage of specific health care items and services.  Senator Merkley told KBNW News this legislation would put women back in control of their own healthcare.
"There are two groups of people that women don't want interfering in their health care decisions, politicians and bosses. The Supreme Court may not get it, but we do and we're going to keep fighting to ensure that bosses and CEOs can't dictate healthcare choices that belong between a woman and her doctor."
Last Week the Supreme Court Ruled that "closely held" for-profit corporations can deny coverage for employees' contraception under the Religious Freedom Restoration Act.
If you see local news happen, call the Horizon Broadcasting Group News Tip Hotline at 541-323-NEWS, or email us.