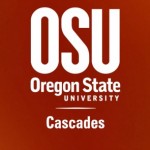 BEND, OR — Once a week, Oregon State University invites adults with some college credit to explore their options for finishing a degree.
"We have an opportunity every Tuesday from 12-1, for people with some college in their background to determine when they will be ready to apply for school at OSU-Cascades."
OSU-Cascades 's Christine Coffin says that up to 60% of the student body is made up of transfer students.
On Transfer Tuesdays, those interested may sit down with an admissions specialist to learn about their degree options, financial aid, and application process.
Transfer Tuesdays have been ongoing for several years. While Coffin says that the university will more actively market to freshman students after the four-year transition, they will continue the Transfer Tuesday tradition.
"We'll always be a university that welcomes transfer students and we anticipate that we'll continue to have a lot of transfer students."
 Transfer Tuesdays take place 12-1 weekly in Cascade Hall.
To learn more about Transfer Tuesdays, click here r call 541.322.3100.
If you see local news happen, call the Horizon Broadcasting Group News Tip Hotline at 541-323-NEWS, or email us.