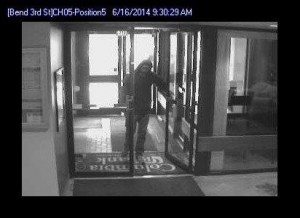 BEND, OR — On Tuesday, Gary Kent Peterson was sentenced to 30 months in prison for a Bend robbery earlier this year. Investigators said Peterson entered the Columbia Bank on 3rd St. June 16th and demanded cash. He successfully got away with an undisclosed amount of money.   Peterson was arrested a short time later in Stayton.
The judge noted this week while Peterson while "polite" during the robbery, his actions still constituted a crime. In addition to the 30 months in prison, Peterson was ordered to serve 24 months post-prison supervision.
If you see local news happen, call the Horizon Broadcasting Group News Tip Hotline at 541-323-NEWS, or email us.