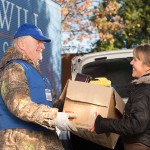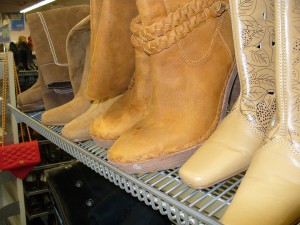 Bend, Ore. – These last few weeks of December you will see a stream of cars lined up at each of Goodwill's local donation sites. From a rush of donors looking for their last possible tax deduction for 2014, throughout its 15 county service area, Goodwill Industries of the Columbia Willamette (GICW) expects to collect as much as 5.5 million pounds of donations during just the last six days of the year.
Central Oregon's busiest Goodwill drop-off location this year is at the Bend Store 61315 S. Hwy 97. At that site alone, by years end, 3.8 million pounds of donations area expected. All of Central Oregon is expected to bring in a total of 9.8 million pounds by the end of 2014, up 12% over last year.
And by midnight December 31st, thanks to our more than 3-million Pacific Northwest donors, this charity expects to collect a worldwide record of more than 195-million pounds of donations.
Through funding generated from the sale of donations, this year we will serve well over 62,000 individuals in NW Oregon and SW Washington. Goodwill is an 'A' rated charity. In 2013 our over-head was only 4.6% of annual revenues – the standard of excellence is 15% or less. Revenues generated through the sale of donations provide free job services for NW OR, Central OR and SW WA people with barriers to employment. For more information visit: www.meetgoodwill.org.
A consumer note: Because our donors, for tax purposes, often give us their most valuable donations this time of year, January and February are tremendous months to shop at your neighborhood Goodwill store.