Feds Move on Gas Tax Hike as Oregon Democratic Leaders Dither
News Release from Senate Repubicans:
Salem, Ore. – Recent proposals to raise the federal gas tax for the first time in over twenty years could threaten state efforts to fund a comprehensive transportation package needed to improve infrastructure across Oregon, Senate Republicans asserted today.
An increase in the 18.4-cents-per-gallon federal gas tax could stymie any attempt by Oregon legislators to include a gas tax increase in a transportation package dedicated to much needed infrastructure investment across Oregon. Oregon drivers already pay 30 cents per gallon for the state mandated gas tax. One proposal in Congress would increase the federal gas tax by 12 cents per gallon.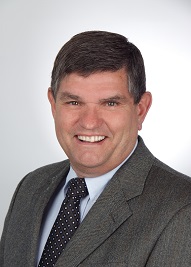 Meanwhile, Democrat lawmakers are fast-tracking Senate Bill 324, which lifts the sunset on the Low Carbon Fuel Standard, through the legislative process. Reports show the program could raise gas prices as much as one dollar per gallon. This hidden gas tax would hit Oregonians as artificially low gas prices start climbing across the state.
"SB 324 will harm working families across Oregon," said Senator Alan Olsen (R-Canby). "By conservative estimates, Oregonians could pay as much as $285 million more per year at the pump, with none of that additional money going to much-needed improvements to roads and bridges."
In the first public hearing on SB 324 Monday, Senate Republican Leader Ted Ferrioli argued against policies that benefit special interests while harming low-income and rural Oregonians.
"It is time to have a conversation about the needs of all Oregonians, not just the Portland-centric green agenda," said Senate Republican Leader Ted Ferrioli (R-John Day). "The Democrats' Low Carbon Fuel Standard is just symbolism and a distraction from real debate over a much-needed transportation package for all Oregon communities."
If you see local news happen, call the Horizon Broadcasting Group News Tip Hotline at 541-323-NEWS, or email us.