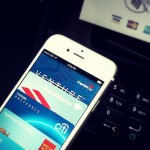 Bend, Ore. – Newport Avenue Market, long-time family-owned store, has recently introduced Apple Pay to serve as a new, secure payment option for shoppers.
The store says the addition of Apple Pay is just the next step the market has taken in continuing to keep up with the latest technology trends in the grocery industry.
Apple Pay allows shoppers to pay for their purchases using breakthrough payment technology and unique security features built right into Apple devices most people use daily. With a single touch, shoppers may now pay for their groceries at Newport Avenue Market using their iPhone 6, Apple Watch, or iPad to pay in a simple, secure, and private way.
Newport Avenue Market is one of the only single independent stores in the country to offer this service.
"We're always trying to keep up with the latest technology trends, think of innovative ways to keep our customers happy, and maintain that great shopping experience that Newport Avenue Market offers," said Lauren G.R. Johnson,
COO of Newport Avenue Market. "With the constant hustle and bustle of our everyday lives, Apple Pay offers shoppers a quick and easy way to pay, with peace of mind."
Over the last few years, Newport Avenue Market has invested over $2.5 million dollars on new technologies and lessening the store's carbon footprint.
If you see local news happen, call the Horizon Broadcasting Group News Tip Hotline at 541-323-NEWS, or email us.