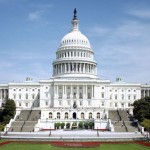 WASHINGTON DC – Oregon's Senator Jeff Merkley released the following statement after his vote against the Trade Promotion Authority (TPA) or "fast track" legislation that paves the way for the Trans Pacific Partnership (TPP), the largest trade deal in the nation's history..
"Trade agreements should make things better for working Americans—creating jobs and raising living standards. Our previous free trade deals have done the opposite. Unfortunately, despite the hard work of Senator Wyden and others, this fast track bill does too little to ensure that TPP and other trade deals will do any better.
"With this rushed vote, we have not addressed fundamental issues critical to making trade work for working Americans. There's nothing that will make sure trade deals raise wages, there's nothing to make sure the trade deals raise labor standards so our workers aren't competing with people earning 60 or 70 cents a dollar overseas. It still allows foreign corporations to challenge our public health, environmental, and consumer protection laws in tribunals outside of our courts. It does not prevent foreign countries from undermining trade agreements and undercutting American businesses and workers by manipulating the value of their currencies.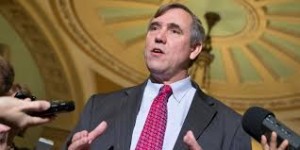 "While many have suggested that the TPP will be a better deal than previous agreements, this fast track bill does not require it to be better. And based on what I have seen, TPP looks an awful lot like the past trade deals that have resulted in a massive movement of American manufacturing jobs overseas and 50,000 factories and 5 million jobs lost since 1998.
"President Kennedy said, 'The trade of a nation expresses in a very concrete way its aims and its aspirations.' Our aims and aspirations should be rooted in a vibrant and growing middle class, in opportunity for parents to provide a better life for their children and for children to grow up more prosperous than their parents. We all agree that our economy has been failing our working families. The solution to that problem is not doing more of the economic policies that put us where we are today. We must aim higher."
If you see local news happen, call the Horizon Broadcasting Group News Tip Hotline at 541-323-NEWS, or email us.