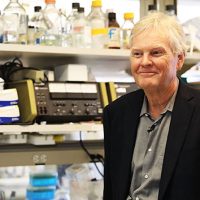 Spencer Platt/Getty Images(NEW YORK) — Three scientists who studied circadian rhythms have been awarded the Nobel Prize in Physiology or Medicine.
Jeffrey C. Hall, Michael Rosbash and Michael W. Young were able to "peep inside our biological clock" by helping "explain how plants, animals and humans adapt their biological rhythm so that it is synchronized with the Earth's revolutions," according to the Nobel Prize committee. They isolated a gene in fruit flies that controls the rhythm of a living organism's daily life, according to the New York Times.
The section of DNA that Hall and Rosbash isolated, called the period gene, contains data that makes a protein called PER. Levels of the PER protein oscillate over the course of a day, rising during the night and falling during daytime.
Young discovered a gene that affects the stability of PER.
Copyright © 2017, ABC Radio. All rights reserved.