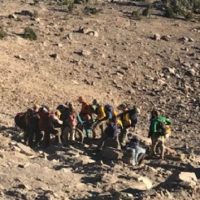 A hiker had to be rescued after falling near South Sister.
The Portland man was airlifted to Saint Charles Bend, where he was treated and released.
The 64-year-old was on a trail near Lewis Glacier when he got hurt yesterday.
Search and Rescue crews moved him to an area where a helicopter could pick him up.