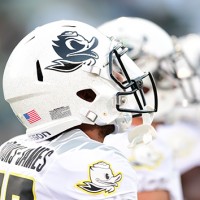 A former Oregon Ducks football player is suing the university, former coach and trainer for an incident that sent him and two others to the hospital, including a player from Bend.
Doug Brenner says the University, former coach Willie Taggart, the former strength coach and the NCAA were negligent when they allowed strenuous off-season workouts.
The Oregonian reports Taggart and the trainer are now at Florida State.
Brenner, another player and tight end Cam McCormick of Bend were hospitalized, but Brenner is the only one suing.