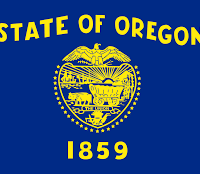 Salem, Oregon — A bipartisan bill authored by current and former foster youth received a public hearing in Senate Human Services today. Senate Bill (SB) 745 would expand services that provide young people with the skills needed for a successful transition out of foster care.
Hanna said she and other current and former foster youth are "trying to pass SB 745 to expand the age range to 14 – 23 for ILP and also increase state funding to help ILP hire on new staff so that youth have more access to ILP services." Justin added, "if SB 745 passes, it would definitely be a gift because it would help current youth ensure their success with the resources and tools that they didn't have before."
SB 745 would invest an additional $8.5 million in transition services for youth exiting care, including Oregon's Independent Living Program (ILP), which served 1,357 youth in 2017. ILP services provide training, classes and stipends for living expenses to help young people make the transition out of foster care into self-sufficiency as adults. Eligible youth receive one-on-one support in completing high school, renting their first apartment, finding employment, budgeting for expenses, applying to college and more. While the current existing population served by ILP are young people ages 16 to 21 years old, SB 745 with proposed amendments would expand the age range for eligibility to at least 14 to at least 23 years old, allowing more youth to be served at a critical time during their development as young adults.
"I recently aged out of care and it's extremely nerve wracking." shared Hanna. "Having an ILP worker helped me learn a lot of goal creating, budgeting, and time management. I personally was not able to learn this information due to the fact that I was not in my foster placements long enough to be able to build a connection and talk about these things."
According to Fostering Youth Transitions, a data brief released by the Annie E. Casey Foundation, nearly three in four foster youth ages 16 or older in Oregon transition out of care without being reunited or connected to a family. While learning to live independently as an adult is a challenge for any young person, youth experiencing foster care are more likely to lack the long-term relationships and resources needed to successfully complete high school, gain employment and live successfully on their own.
In his testimony, Nathaniel shared that "ILP is another opportunity for youth to build a lasting connections while in care. Youth can build these relationships with not only their service providers, but also other youth participating in ILP services. Opportunities for youth to build long lasting relationships while in care can create better outcomes for youth."
Foster youth who testified in support of SB 745 are members of Oregon Foster Youth Connection (OFYC), a youth led advocacy group of current and former foster youth. OFYC trains and empowers youth to participate in child welfare advisory meetings, provide education on foster care issues and advocate for policy change. If passed, SB 745 will be OFYC's ninth legislative proposal to be enacted by the legislature. OFYC youth leaders have successfully passed: assistance obtaining driving privileges (2009), a tuition waiver for foster youth entering community college or state university (2011), a Foster Child Bill of Rights & Foster Child's Ombudsman (2013), access to ongoing extracurricular activities (2015), the ability to open a saving accounts starting at age 12 (2015) and a Foster Children's Sibling Bill of Rights (2017). OFYC is a program of Children First for Oregon and celebrated 10 years of advocacy, activism and leadership in 2018.