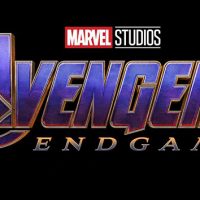 Marvel Studios/Disney(LOS ANGELES) — Avengers: Endgame had its world premiere Monday night in Los Angeles, amid intense hype and equal secrecy surrounding what is ultimately the end of this phase of the Marvel Cinematic Universe. In fact, even the film's stars didn't how it ended.
Chris Hemsworth, who plays Thor, says the actors themselves were kept in the dark throughout the movie's production. "We got given our own pages and then this is the first time…I'll actually find out what happens, he told ABC News, before joking, "Hopefully, I'm in it."
"It's like buying a present for someone as group, but you don't know quite what the present is," added Captain America, Chris Evans. "So, as they open it you're like, 'Well, what, what, what'd we get 'em?'"
Paul Rudd, who plays Ant-Man, wouldn't even tell his own kids, despite repeated pleas from his daughter. "She promises she won't tell anybody, but she's nine, and I don't believe her," he said.
Scarlett Johansson, who plays Black Widow, said watching Avengers: Endgame — the culmination of the 21 films that preceded it –was a bittersweet experience.
"I feel like I've been waiting with the fans as well, just to see how this 10 years of time, of work has culminated into this one kind of final chapter," said Johansson. "And it feels like the end of something, but the beginning of something else."
Marvel Studios President Paul Feige was one of the few people associated with the film who did know the outcome beforehand. While he wouldn't reveal anything at the premiere, he promises fans the movie will deliver "all the feels," and hopes it leave them "satisfied" and "surprised."
Avengers: Endgame opens nationwide on Friday from Marvel Studios and Disney, parent company ABC News.
Copyright © 2019, ABC Radio. All rights reserved.