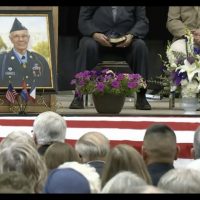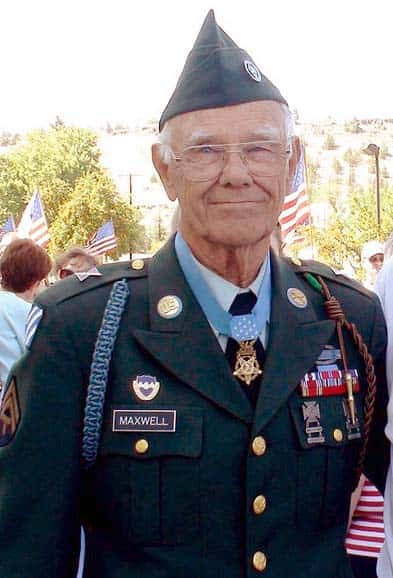 On Friday (May 31, 2019), a public Remembrance with Honors was held at the Deschutes County Fairgrounds, in Redmond, for longtime Bend resident Robert Dale Maxwell, who was America's oldest Congressional Medal of Honor recipient. Maxwell passed away May 11.
The event was open to the public and took place at the fairgrounds' First Interstate Bank Expo Center. It lasted just over 90 minutes.
Directly after, a ceremony with full military honors took place at Terrebonne Cemetery. Our news partner at KTVZ broadcast the ceremony on their website. Thanks to KTVZ for one of our featured pictures.