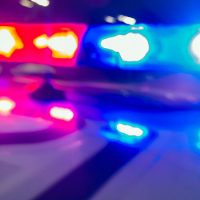 On May 31, 2019 Bend Police discovered a baby in a car seat in the back seat of a car parked near the Deschutes County District Attorney's Office. Deputy District Attorney Evander McIver is the father of the child and apparently forgot that his sleeping child was in the car when he went to work. Fortunately, the child was uninjured and is in excellent health.
Bend Police issued McIver a citation for the misdemeanor offense of child neglect in the second degree and the matter is being reviewed by the Oregon Department of Justice. Inquiries about the status of the investigation should be directed to the Department of Justice.
Deschutes County District Attorney John Hummel placed McIver on administrative leave for the pendency of the investigation.
Statement from District Attorney Hummel:
"Van McIver is a former Naval aviator and one of my most valued deputy attorneys. My thoughts are with he and his family during this difficult time. I trust Attorney General Rosenblum will give this matter the attention it deserves and will render the appropriate decision."