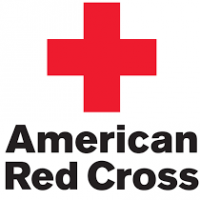 (From KTVZ) PORTLAND, Ore. – As Hurricane Dorian gains strength in the Atlantic and heads toward likely landfall in Florida, the American Red Cross Cascades Region, serving Oregon and Southwest Washington, is deploying 15 volunteers, including a Bend man, to assist in the massive response effort.
That number could increase in the days to come as the impact of the hurricane becomes clearer, officials said Friday.
While the exact path of Dorian is still uncertain,19 million people live in areas that could be impacted and as many as 50,000 people in Florida, Georgia and South Carolina may need emergency shelter.
The Red Cross is mobilizing hundreds of trained volunteers, emergency response vehicles and more than 30 tractor-trailer loads full of relief supplies to help people in the path of Hurricane Dorian.
The Red Cross has also pre-positioned additional blood products and stocked many hospitals to capacity in areas of the Southeast likely to be impacted by the storm over the upcoming days.
Fifteen Red Cross disaster responders, including Jack Crowell of Bend, and other volunteers from Beaverton, Boring, Eugene, Garibaldi, Gold Beach, Grants Pass, Hillsboro, Portland and Silverton, Oregon, and Vancouver and Goldendale, Washington, are making their way to the region.