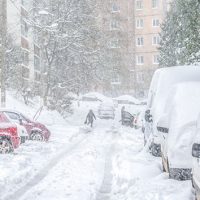 Special Weather Statement
National Weather Service Pendleton OR
231 PM PST Fri Nov 29 2019


Starting Saturday evening, snow will work into central Oregon and
spread north and east overnight into Sunday morning. Snow should
end south to north in the lower elevations during the afternoon,
with a few light snow showers lingering into the evening for the
mountains. Amounts will generally range from a dusting to around
an inch in the valleys and basin, with 1 to 3 inches possible in
central Oregon and the mountains.