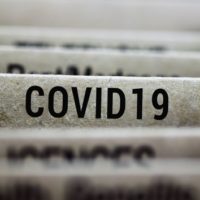 (KATU-TV ABC2) BEND, Ore. — There's been an uptick in coronavirus cases in Deschutes County, which recently moved into phase one of reopening.
But it's who those cases are spreading among that has officials concerned.
Contact tracers in the county have been hard at work tracking the 26 new cases in the last week, which has been the largest jump yet. And health officials said that most of them happened during social gatherings involving more than one family.
"We're seeing more cases coming from people having significant interaction with people outside of their households," said Morgan Emerson, emergency preparedness coordinator for Deschutes County.
The county entered phase one May 15. A week later, health officials said there were two dozen more coronavirus cases.
"Our public health team does contact tracing for every case that comes in. And with these, we're seeing a higher percentage of these cases identified through contact traces," Emerson said.
She said the largest group of cases is younger than usual — between ages 20 and 29.
And with Memorial Day on Monday, Emerson is concerned about barbecues making the problem bigger.
"If you go to a barbeque and there's 15 people there, one person could impact many different people just in a short amount of time," she said.
Emerson said the uptick in cases could be attributed to the work of those contact tracers. Deschutes County commissioners are in the process of hiring more of them.
The area has had 117 cases and no deaths.