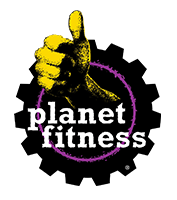 (From Planet Fitness)
We're excited to announce that Planet Fitness Bend, OR is reopening on May 29. We've missed you and we hope to see you soon!
Below are some of the changes you can expect from us when you return:
Team members will receive daily temperature checks when they arrive to work each day
All team members have completed extensive training related to our enhanced cleanliness and sanitization policies and procedures
Increased and thorough cleaning will be conducted using disinfectant on the EPA list effective against COVID-19. This includes incremental 20-minute walk arounds by our team to continually clean and sanitize surfaces and equipment.
Increased sanitization stations will be available throughout the gym floor – look for the yellow flags!
Touchless check-in is available via the free Planet Fitness app. Simply download the app in advance and scan in at the front desk. In addition to a touch-less check-in experience, our app also puts the gym in your pocket with over 500 workouts at your fingertips.
Some pieces of cardio equipment will be temporarily marked out of use to enable Social Fitnessing™ and create additional distance between members
New signage will be placed throughout the club that highlights our sanitization and Social Fitnessing™ guidelines
PE@PF will be temporarily modified to solely focus on individual "Design Your Own Program" (DYOP) sessions. You can sign up for a session on the Planet Fitness app!