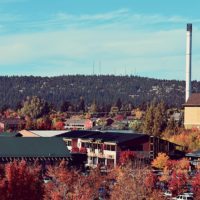 This week the Bend City Council declared Welcoming Week from Sept. 12 to 20, 2020.
Each year the City of Bend joins numerous community partners in celebrating Welcoming Week, a series of community-organized events that highlight the principles of inclusion and create communities that prosper because everyone feels welcome.
Due to the COVID-19 pandemic, many of this year's Welcoming Week events have taken virtual form. Festivities begin with a virtual Kick-off Celebration from 6:30 p.m. to 7:30 p.m. on Friday, Sept. 11, hosted by the Latino Community Association.
Additional Welcoming Week events include Latino Fest, Advocacy Day with City leadership, discussions on outdoor accessibility, implicit bias and immigration law, Loteria Game Night with Bend Police Department, a drive-in movie night and more.
View the Welcoming Week webpage for a full list of events.
In addition to attending Welcoming Week events, community members are encouraged to participate on a social media. Participants can post a photo with an "I'm a Welcomer" sign to Facebook, Twitter or Instagram. Tag the City of Bend page and use the hashtags #IWelcome and #WelcomingWeek to show support for Welcoming Week. There is also a "Bend Welcoming Week" photo frame available to add to Facebook profile photos.
Welcoming Week is a series of events in the community that raise awareness about Bend's status as a Welcoming City and the benefits of welcoming everyone, including immigrants and refugees. On June 21, 2017, the Bend City Council unanimously supported a resolution for the City of Bend to become a Welcoming City. Participation in Welcoming Week is one of the requirements for recognition as a Welcoming City.
For more information visit www.bendoregon.gov/welcomingweek or in Spanish at www.bendoregon.gov/bienvenido.