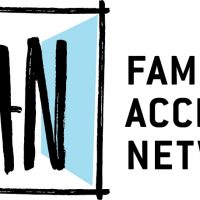 Meyer Memorial Trust recently granted the Family Access Network (FAN) $75,000 over the course of two years to connect children and families to basic-need resources in Central Oregon. These funds will ensure that 750 children and their family members who are low income, living in poverty, or experiencing homelessness receive basic resources such as: nourishing food, safe shelter, seasonally-appropriate clothing, health care, and much more.
"We have so much gratitude for this support from Meyer Memorial. Their commitment to helping FAN break the cycle of poverty for Central Oregon families is much appreciated, especially during this unprecedented pandemic. Together, we are helping local kids and families stay resilient during this challenging time," says Alisa Betz, FAN Foundation Board Chair.
Established in 1982, Meyer Memorial Trust has given $790 million to 3,380 nonprofits in Oregon and Southwest Washington. They focus on supporting organizations that align with their mission: "to work with and invest in organizations, communities, ideas and efforts that contribute to a flourishing and equitable Oregon."
Unique to Central Oregon, FAN began in 1993 and currently employs 26 advocates at 62 public schools in Deschutes, Crook, and Jefferson counties. The direct placement of FAN advocates within the schools allows FAN to effectively reach and connect disadvantaged children and families to essential basic needs.
To learn more about the Family Access Network, please visit www.familyaccessnetwork.org or call (541) 693-5675.
The Family Access Network's mission is to offer assistance, possibility and hope to Central Oregon families in need by connecting them with crucial resources that will help children flourish in school and in life. Every year FAN advocates improve the lives of over 8,000 children and family members in Central Oregon.