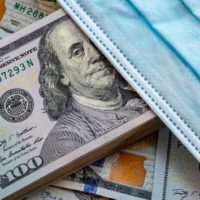 (EUGENE, Ore.) — The State of Oregon's COVID-19 Emergency Business Grant Program is now open for an additional round of funding, offering as much as $50,000 to qualifying businesses and 501(c)(3) organizations that have been negatively impacted by COVID-19. The application process will be open through Nov. 15, or until the $17.5 million in grant funding is fully allocated.
Grants are available to Oregon-based businesses with 25 or fewer employees, including organizations that previously received up to $100,000 in CARES Act funding. Funding will be distributed on a first-come, first-served basis.
Applicants are being asked to fill out one of two forms:
Central Willamette Credit Union is administering this round of grants, and SELCO Community Credit Union is collaborating to help improve awareness of the program.
For more information on eligibility and documentation requirements, visit www.centralwcu.org/grants, or call or text Central Willamette Credit Union at 541-928-4536. For information on additional COVID-19 resources for businesses, visit selco.org/covid-19-business-assistance.
About SELCO Community Credit Union:
Founded more than 80 years ago by a group of fiscally minded teachers, Eugene-based SELCO Community Credit Union now serves more than 140,000 members as the third-largest Oregon-based credit union. A not-for-profit, federally insured, member-driven financial cooperative with more than $2 billion in assets, SELCO is able to provide its member-owners with exceptional rates and low fees on a full range of financial products and services, including banking, mortgages, personal and business loans, investments, and insurance. Membership is open to anyone who lives or works in the 27 Oregon counties SELCO serves. For more information, or to become a member today, stop by one of SELCO's 14 branches, visit selco.org, or call 800-445-4483.