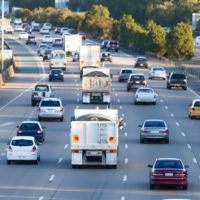 The great American road trip is the most popular way to travel this fall. A new AAA survey finds that 80 percent of those planning a trip before the end of 2020 will go by car. Not surprisingly, the top destinations are those known for outdoor recreation and socially distanced activities as travelers hit the road during the coronavirus pandemic.
Find details, graphics and the top destinations in the news release, along with AAA's tips on how to travel safely.
The AAA survey finds that two-thirds (67%) of U.S. adults planning a vacation before the end of the year are not sure they'll actually be able to take their vacation because of the pandemic. So some are opting for spur-of-the-moment travel decisions. One in five who are planning a trip before the end of this year expect to book within one week of traveling.
AAA recommends travelers book lodging and attractions in advance, and travel responsibility.
AAA coronavirus info for travelers: this page has the latest travel info and tips, updated daily or more often as needed
AAA.com/covidmap: this is an interactive map with the latest COVID-19 restrictions and policies for North America. Just click on a destination to get the latest information for that area.