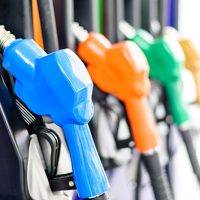 Retail gas prices are showing little movement as we head into the Thanksgiving holiday weekend. For the week, the national average for regular slips a penny to $2.11 a gallon. The Oregon average remains at $2.59.
Find details and graphics in the news release.
The national average is at its cheapest price for the Thanksgiving holiday since 2015. The Oregon average is at its lowest price for the holiday since 2016.
AAA projected a 10% drop in Thanksgiving travel this year, with 50 million Americans including 742,000 heading over the river and through the woods this year. But actual turnout is expected to be even lower. Many Oregonians who had plans to travel are reconsidering, as COVID-19 cases spike in Oregon and most other states, and health and government officials recommend that staying home and limiting social interactions is the best way to stay safe. Find details in the AAA Thanksgiving travel news release.