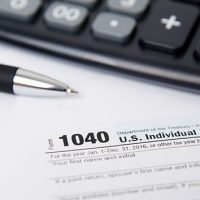 It is now crunch time for many taxpayers, and tax assistance appointments are filling up fast, if they are not full already. Yet, free online filing options are still available, and filing taxes this year is as important as ever to ensure credits and refunds get into the pockets of those who need it most.
Across the Western States, virtual, free tax assistance options include AARP, United Way, Goodwill, public libraries, and more. Check each state's Department of Revenue website for additional resources. Resources include but are not limited to:
OREGON: MFS CASH Oregon and NeighborWorks Umpqua's Volunteer Income Tax Assistance
WASHINGTON: Spokane County United Way, Associated Ministries/Goodwill – Olympics & Rainier Region and United Way of King County
IDAHO: AARP Tax-Aide
CALIFORNIA: United Way My Free Taxes and AARP Foundation's Tax-Aide.
NEVADA: Free Taxes Coalition and United Way of Southern Nevada
And, for more information on the EITC, visit https://www.eitc.irs.gov/.
Millions of dollars go unclaimed each year during tax season. For example, the Earned Income Tax Credit, a federal and state tax credit for people making up to $56,844 per year, may give families up to $6,660 back when they file taxes. Check eligibility requirements for the Earned Income Tax Credit (EITC) and other credits, which can still be claimed going back to 2017.
"In coordination with our nonprofit partners, Umpqua Bank employees are committed to returning as many tax credits and refunds as possible back into the community," said Brenden Butler, Umpqua Bank vice president and community development officer. "While in-person tax assistance is limited due to the pandemic, taxpayers can make use of the many free online resources available."
Among the IRS-certified volunteers providing assistance, Umpqua Bank associates contribute more than 200 hours annually across Oregon, Washington, California, Idaho and Nevada to assist nonprofit organizations with free tax preparation for low-income residents to help them claim important federal tax credits. The bank's Connect Volunteer Network allocates each employee 40 hours of paid volunteer time off annually.