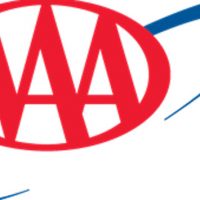 "Skyrocketing crude prices are the major driver for the continued rise in gas prices this fall. Crude oil prices typically account for between 50% and 60% of the price at the pump," says Marie Dodds, public affairs director for AAA Oregon/Idaho.
Crude prices are about twice as expensive as last October and are up about $30/bbl since the start of the year. Investors are concerned about a potential supply shortage in the coming years as the world emerges from the coronavirus pandemic.
Last week's decision by OPEC and its oil-producing allies to not increase production further only exacerbated the upward momentum for crude oil prices. They climbed quickly following OPEC+, which comprises the Organization of the Petroleum Exporting Countries (OPEC), Russia, and their allies, choosing not to move forward with an agreement to produce 800,000 b/d in November. Instead, OPEC+ decided to maintain a previously agreed upon 400,000 b/d production increase.
Demand for gasoline in the U.S. rose from 9.40 million b/d to 9.44 million b/d—the slight increase in gas demand helped push gas prices higher. Total domestic gasoline stocks increased by 3.3 million bbl to 225.1 million bbl last week, according to the latest data from the U.S. Energy Information Administration (EIA)
Although the summer surge of COVID-19 cases in the U.S. is waning, travel will likely continue to be impacted this fall. Visit AAA.com/covidmap for an interactive map with the latest travel restrictions and policies for North America. Find AAA's latest COVID-19 information for travelers here.