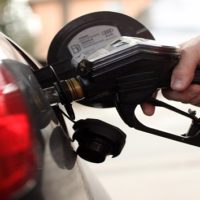 Gas prices are stable or slipping in most states this week, including Oregon, as the cost of crude oil falls and U.S. demand for gas ticks lower. However, pump prices still remain near record highs.  For the week, the national average for regular falls a nickel to $4.97 a gallon. The Oregon average slips one-and-a-half cents to $5.53.
"The elevated gas prices may have led to a small drop in demand for gas in the U.S. as fewer drivers filled up their tanks last week. The dip in demand and falling crude oil prices have taken some steam out of skyrocketing pump prices," says Marie Dodds, public affairs director for AAA Oregon/Idaho. "The slight reduction in demand is happening right before drivers fill up for what AAA forecasts will be an extremely busy 4th of July holiday weekend."
Find all the details about Independence Day travel in the AAA 4th of July travel news release.