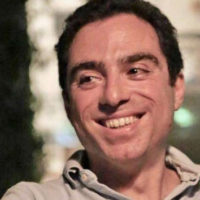 (WASHINGTON) — U.S. citizen Siamak Namazi has begun a seven-day hunger strike while urging President Joe Biden to do more to bring him and other American detainees in Iran back home.
Namazi began the strike Monday to mark the seventh anniversary of a prisoner swap with Iran that failed to free him.
"I now know that I shouldn't get my hopes up when senior U.S. officials say that rescuing the hostages in Iran is their highest priority. Such well-intentioned statements can be repeated year after year without tangible results," Namazi said in a letter to the president, according to his family's lawyer. "Only the president of the United States has the power to bring us home, should he set his mind to do so."
Namazi, 51, is classified as wrongfully detained by the U.S. government. He was arrested in 2015 on a business trip to Iran and accused of "colluding with an enemy state."
Namazi wrote in the letter he now holds the "unenviable title of the longest-held Iranian-American hostage in history," and that his captors enjoy taunting him because he has been "left behind" by multiple administrations.
"In the past, I implored you to reach for your moral compass and find the resolve to bring the U.S. hostages in Iran home. To no avail," he wrote. "Not only do we remain Iran's prisoners, but you have not so much as granted our families a meeting."
In response to a request for comment from ABC News, a spokesperson from the State Department said officials were "aware" that Namazi had begun a hunger strike and had written to Biden.
"Our thoughts are with him and his family," the spokesperson added. "Iran's use of wrongful detention as political leverage is outrageous, and Iran should release our wrongfully detained citizens."
The Obama administration secured the freedom of five Americans detained in Iran in early 2016 as part of negotiations tied to the implementation of the 2015 nuclear agreement between the two countries. Namazi, however, was not part of the deal.
In his letter to Biden, Namazi wrote that officials "unconscionably left me in peril" while promising to have him "safely home within weeks."
"Yet seven years and two presidents later, I remain caged in Tehran's notorious Evin prison, holding that long overdue IOU," he said.
Namazi was briefly allowed a furlough from Evin in October 2022, when his 85-year-old father — a United Nations official who was also unjustly held in Iran when he traveled there to attempt to visit his son — was allowed to journey outside the country for life-saving medical treatment. But the younger Namazi was soon arrested again by Iran's Islamic Revolutionary Guards Corps.
While Tehran's motives for temporarily releasing Namazi remain unclear, the regime claimed that the reprieve should have prompted the U.S. to allow billions of dollars worth of assets locked under sanctions to be unfrozen, which the Biden administration refused to do.
Namazi's brother said his family is "gravely concerned" for his health and "distraught that he has resorted to such measures," but that they "understand his frustration with the seemingly unending horror he has faced and support his call on both Iran and the U.S. to finally reach a deal to secure the release of all the American hostages."
Copyright © 2023, ABC Audio. All rights reserved.