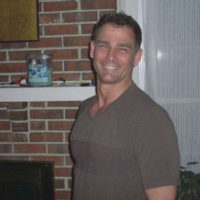 (NEW YORK) — Over the last two months, following lengthy periods of detention in Russia, Americans Brittney Griner, Sarah Krivanek and Taylor Dudley were all allowed to return home — but Alabama native David Barnes continues to be held by Russian authorities.
Now, after more than a year of incarceration in Russia, Barnes' trial is scheduled to resume this week before a judge in Moscow.
Court filings show that Barnes, a 65-year-old father who was living in The Woodlands, Texas, prior to his arrest during a trip to Russia, is due back in district court on Jan. 19.
Griner was released from a Mordovia penal colony in December 2022 through a highly-publicized prisoner exchange. Krivanek's detention ended the same day while Dudley was transported across the border to Poland last week as part of his release.
Barnes is being held on allegations by Russian authorities that he abused his two sons in suburban Houston, even though law enforcement in Texas previously investigated Barnes following similar accusations from his ex-wife, Svetlana Koptyaeva, and did not find cause to file charges.
"There are still no charges in Montgomery County related to David Barnes," Kelly Blackburn of the Montgomery County District Attorney's Office told ABC News in November.
Texas authorities did file a felony charge of interference with child custody against Koptyaeva, a native of Russia, after she allegedly took the children out of the United States on March 26, 2019, in violation of a court judgment.
Interpol, the International Criminal Police Organization, considers the children to have been missing since that date, and Barnes' family says he has not seen his children since.
In late 2021, following a Texas judge's 2020 decision to designate Barnes as the sole managing conservator of his children, Barnes traveled to Russia in the hope of being granted similar custody or visitation rights in Russian family court, according to Barnes' family. But he was detained just over a month after arriving in Moscow.
Koptyaeva continues to say that the children suffered abuse from Barnes, writing in part in a September 2022 email to ABC News, "We were running away just to protect the boys. Do you really think that a person would take two kids and go into [the] unknown, without [a] job, without any source of income, into nothing just to hurt someone?"
Barnes' trial began in November following a series of delays that, according to his family, were caused by issues associated with transporting him to the courthouse. The trial, which is not occurring on consecutive days, was previously slated to continue on Dec. 15, but was adjourned until January after court representatives reported that there were absences involving trial participants.
"My hope is that they can actually get him transported to the courthouse and there's no confusion again as to when the trial is scheduled to begin," Carol Barnes, David's older sister, said in an email to ABC News on Tuesday. "My real hope is that they dismiss the case, but we know that's not going to happen."
A spokesperson for the U.S. State Department said in December that representatives from the agency have visited Barnes in custody five times since his arrest.
"Our last visit to Mr. Barnes in detention was on December 13, 2022," the State Department spokesperson told ABC News. "U.S. Embassy representatives attempted to attend his trial on December 15, but were denied entry."
Barnes maintains his innocence, writing to his family in December that he is hoping that he can be part of another prisoner exchange between the U.S. and Russia, but adding, "I still want a shot at the trial … but who knows how long the trial could last."
Copyright © 2023, ABC Audio. All rights reserved.