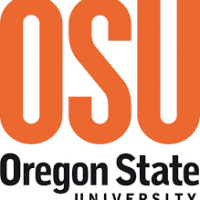 The Oregon State University Center for the Outdoor Recreation Economy will host the "Be Bold Conversation Series," a six-week slate of workshops on leadership development for outdoor industry professionals at all career levels.
The free virtual series will be held via Zoom at noon on Feb. 8, Feb. 22, March 8, March 22, April 5 and April 19.
Workshop topics include mindset, or the set of beliefs that shape your approach to work and life; personal values; imposter syndrome, which is the doubting of one's skills and accomplishments; difficult conversations; working through burnout and managing in a hybrid work environment. Attendees are welcome to join individual sessions or the full series. 
The sessions will be facilitated by outdoor industry leaders Kristen Freaney and Geer Van Dyke.
Freaney is the former director of the Outdoor Industry Association's Skip Yowell Future Leadership Academy and also led the development of the association's outdoor industry business certificate program. 
Van Dyke is the founder of Windrose Coaching and Mentoring. She holds a master's degree in counseling psychology from Naropa University.
"We're thrilled to bring industry experts in leadership like Kristen Freaney and Greer Van Dyke to lead these much needed discussions to build a professional and sustainable future workforce for the outdoor recreation economy," said Lee Davis, CORE executive director.
The Be Bold Conversation Series can be taken as an introduction to CORE's Outdoor Leadership Certificate program. This nine-month certificate program prepares participants for career advancement in the outdoor industry with topics in leadership fundamentals; communication; organizational change; diversity, equity and inclusion; and mission and vision setting. The certificate program will open for applications in spring 2023.
For information or to register for the Be Bold series, visit outdooreconomy.oregonstate.edu/be-bold.