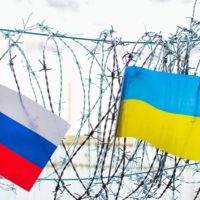 (WASHINGTON) — The Biden administration is investigating claims that American munitions initially supplied to the Ukrainian government have been used in a rare cross-border attack on Russia by groups of anti-Kremlin assailants, U.S. officials said on Wednesday.
"We're looking into those reports that the U.S. equipment and vehicles could have been involved," White House National Security Council spokesperson John Kirby told reporters.
Matthew Miller, the State Department's spokesperson, said that while U.S. policy against using weapons supplied to Ukraine outside of the country's borders is clear, the exact circumstances surrounding recent attacks on Russian soil were not — yet.
"We have not reached any conclusions," he said. "I wouldn't want to prejudge either the outcome or when we'll reach that outcome."
Still, Miller's comments marked a notable shift from earlier in the week when administration officials expressed skepticism about reports circulating online alleging that U.S.-supplied weapons were fueling the incursion.
On Tuesday, Miller said the accusations were being leveled by "armchair intelligence analysts" and based off of "fuzzy pictures on social media."
But on Wednesday, he said, "Since then, there have obviously been media reports with additional images. We're looking into those reports."
The Pentagon has confirmed that no third-party transfer agreements from Ukraine to paramilitary groups have been approved by Washington or requested by Kyiv.
While Miller declined to say what consequences Ukrainian officials could face if the U.S. assesses the claims are accurate, sources within the administration say that determination will very likely be made at the highest level of the federal government.
The recent spate of attacks on Belgorod, a Russian oblast just over 20 miles from the Ukrainian city of Kharkiv, picked up on Monday, with drone footage capturing plumes of smoke over the region and local officials reporting that "Ukrainian saboteurs" had broken across the frontlines.
The Russian Volunteer Corps and Freedom of Russia Legion — two Russian paramilitary groups cooperating with Ukraine — have taken credit for conducting the operation.
Leaders from both forces have also said that they received weaponry, intelligence and guidance from Ukraine to carry out their mission, which one described as "ongoing."
A spokesperson for the Ukrainian government asserted that the two organizations were behind the attacks but denied that Ukraine had played any role.
Belgorod's governor said that at least one Russian civilian was killed and that eight have been wounded, and Moscow has promised to retaliate.
While the fog of war has made verifying any of the assertions surrounding the attacks in Belgorod exceedingly difficult, U.S. officials have a vested interest in determining whether American weapons and equipment were used — both to avoid the risk of fueling escalation with Moscow and to ensure Kyiv is properly managing lethal assistance in repelling Russia's invasion.
ABC News' Tom Soufi Burridge, Benjamin Gittleson and Matt Seyler contributed to this report.
Copyright © 2023, ABC Audio. All rights reserved.