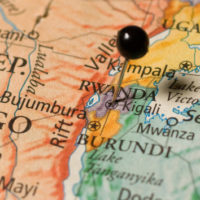 (LONDON) — One of the world's most wanted fugitives accused of involvement in the Rwandan genocide has been arrested in South Africa after more than two decades on the run, authorities announced Thursday.
Fulgence Kayishema was taken into custody in Paarl, about 35 miles northeast of Cape Town, on Wednesday afternoon in a joint operation by the United Nations' International Residual Mechanism for Criminal Tribunals (IRMCT) and South African authorities.
Kayishema allegedly orchestrated the killing of approximately 2,000 people in western Rwanda in 1994 during the genocide, according to the IRMCT's Office of the Prosecutor.
Story developing…
Copyright © 2023, ABC Audio. All rights reserved.